Anak ng tricycle driver nag top sa 2017 Physician Licensure examinantion






- Karl Emmanuel Mecader topped the 2017 Physician Licensure examination with a score of 88.58 percent
- Mecader's achievement was made even more inspiring by the fact that he is a son of a simple tricycle driver
- As a reward for his achievement, the university is planning to give Mercader a brand new car
Some people believe that poverty makes it almost impossible for a person to be the number one in his chosen career. Karl Emmanuel Mecader seems to have proven otherwise.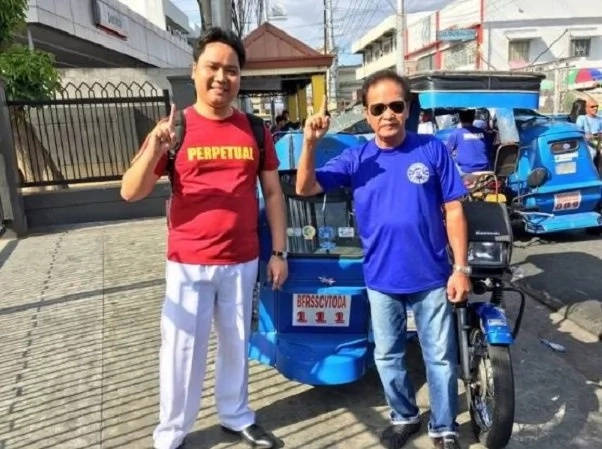 The 30-year-old graduate of the University of Perpetual Help topped the 2017 Physician Licensure examination with a score of 88.58 percent.
Out of 1,317 examinees, only 813 passed. What makes Mecader's achievement even more inspiring is that he is a son of a simple tricycle driver.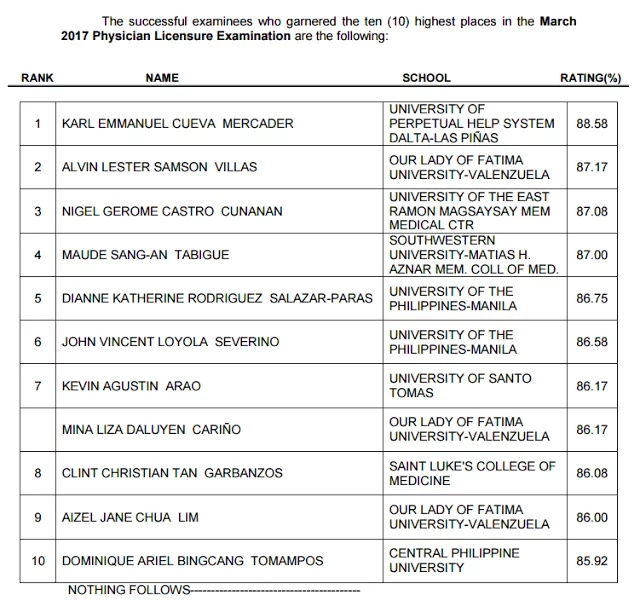 Mercader said that his parents worked hard for his future and that he is very grateful to them.
As a reward for his achievement, the university is planning to give Mercader a brand new car.
Netizens were deeply inspired by the top-notcher's success.
"Congratulations! Dreams come true if you really have a strong determination- Poverty is not a hindrance, there is always a way and exact time if you really want your dream to happen; no matter how long it will take you and if you have courage and strong determination, you can surely reach your dreams," a social media user explained.
SHARE this INSPIRING story with your loved ones!
[source]
Follow us on facebook
What can you say about this story? Feel free to comment below. Please SHARE this to all your family and friends
---
DISCLAIMER: (NO COPYRIGHT INTENTIONS, FOR SUPPORT AND EDUCATIONAL PURPOSES ONLY) I do not own ANY of the soundtrack, property and rights for audio/ video go to the OWNER. If any content owners would like their images/video removed, Please Message me and I will do so. No copyright infringement intended. Copyright reserved to the respected owner(s) of this video and copyright parties.Thank you for being considerate.
---